International wedding in Amalfi Coast at Torre Normanna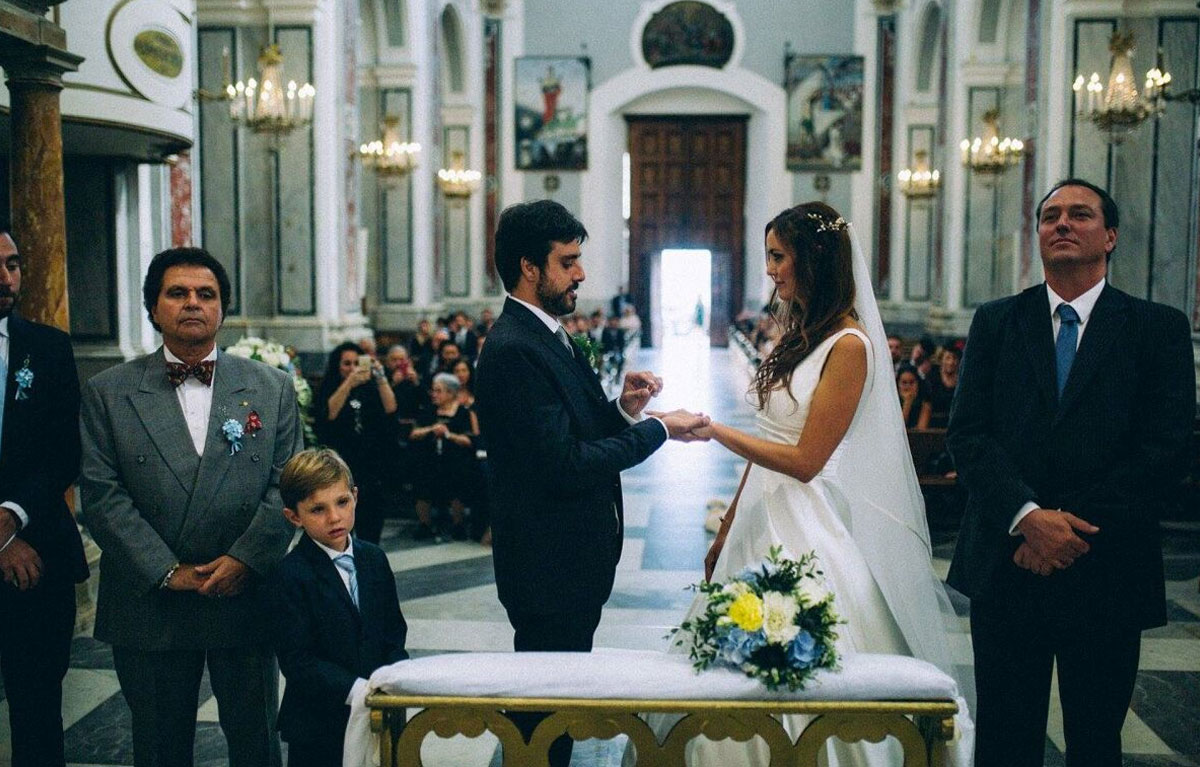 Description
Arianne and Gian are a couple of globetrotters. She is a former model and today travel influencer of Mexican origin, he is an Italian-Lebanese manager always around the world. Destiny brought them together, they fell in love, and decided to consecrate their love on the charming Amalfi coast.
Her dream was to celebrate her big day in a castle near the sea, so we could not choose a place other than the Torre Normanna, an ancient tower directly on the sea, which today houses a delicious location for events.
The church where they joined in marriage is the Basilica of Santa Trofimena, in Minori, where the wedding party preceded the bride up to the magnificent altar. For the floral arrangement we designed a simple and very elegant project that recalled blue and yellow, typical colors of the coast, with a natural and spontaneous touch that let the beauty of the baroque church shine through.
After the solemn service, a typical music duo, with guitar and mandolin, accompanied the guests to the port with romantic songs of the Italian tradition. The bride and groom took their boat to go directly to the tower and welcome the guests with their first dance.
For the reception, we chose to give a theme to the event: travels, which perfectly suits the couple, a scenographic welcome table indicated the seats to all the guests on postcards of the places where Ari and Gian lived the their adventures around the World. The postcards then marked the tables for all guests, merging with the blue and white centerpieces that decorated the terrace and the hall.
After the first dances, a very rich aperitif buffet started with amazing dishes prepared by the chef, the bride and groom enjoyed these delights at the table dedicated to them, on the rock of Ulysses, a truly unique moment.
Afterwards, the guests moved to the dining room, where they enjoyed an excellent sea view dinner, between a toast and a speech, and then ended on the upper terrace with the cutting of the cake, perfectly in style with the event, against the background of the magical lights of the coast.
 Gallery