Civil Wedding in Positano
Civil Wedding Planner in Positano
Looking to have civil wedding in positano? We at Incanto wedding will take care of all legal requirements and organize you an unforgettable wedding experience.
Positano is one of the most demanded civil wedding location in Italy.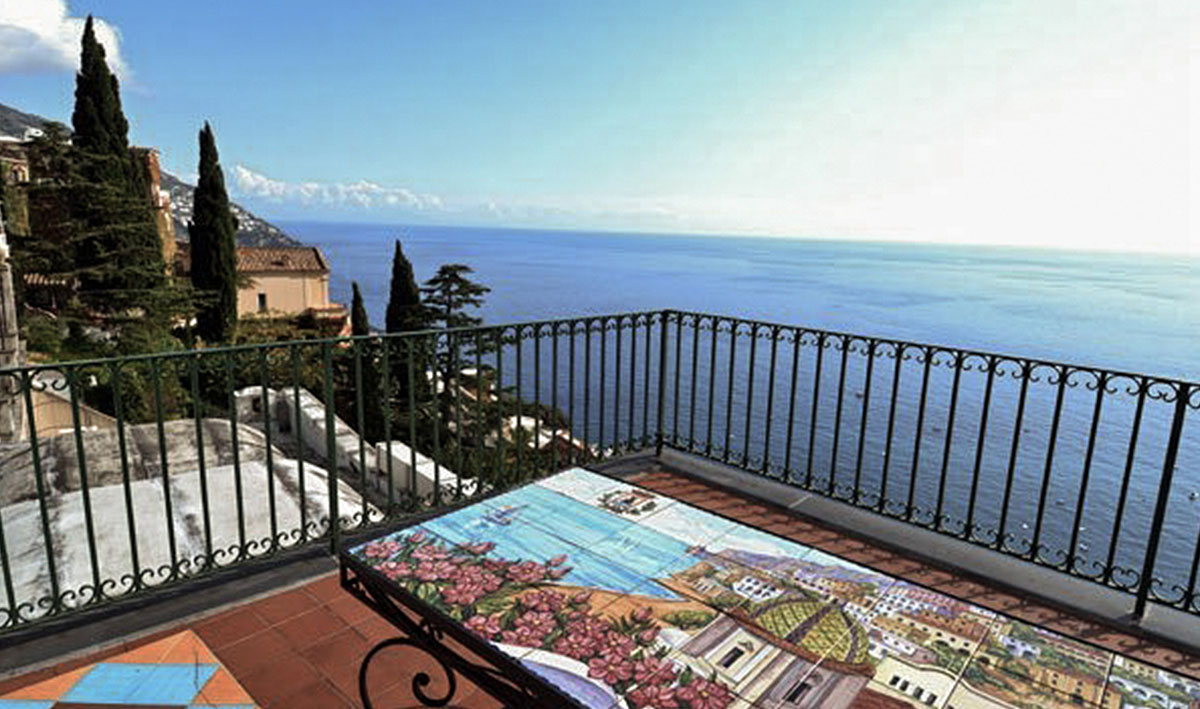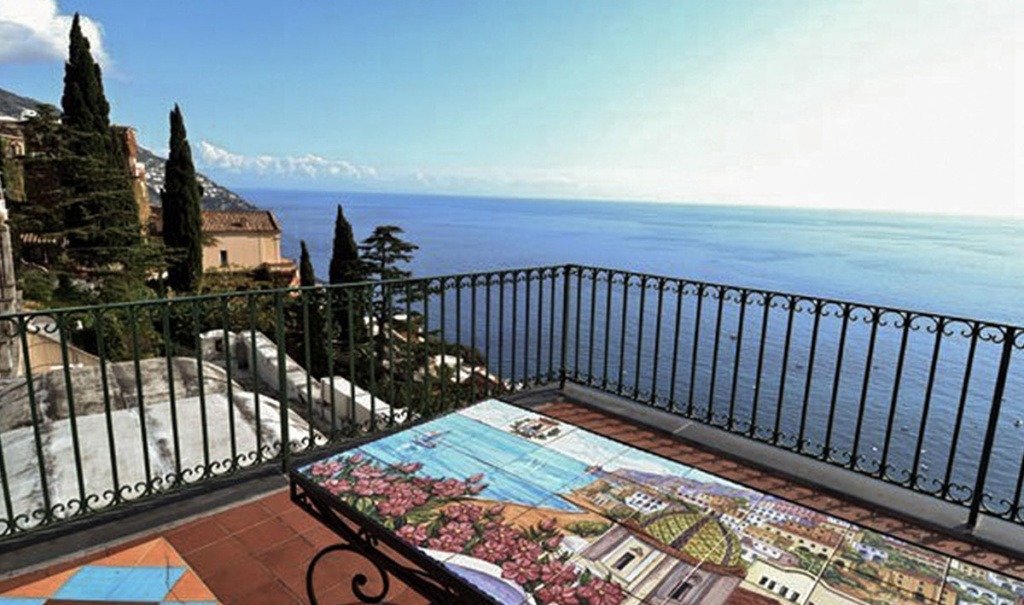 Beauty of Positano
Positano is a picturesque village with a really unique landscape full of cobbled streets and ceramic rooftops, with stunning sea views and typical buildings painted in sun-bleached pastel shades of peach and pink. It is a dream location for someone wanting a marriage near the sea side location.
Civil ceremonies in Positano can only be celebrated in the town hall with an outdoor and indoor option. Positano town hall stands on the highest part of town, on a very panoramic location. Civil ceremonies can be held on the its terrace, which is a wonderful open-air venue providing breath-taking views.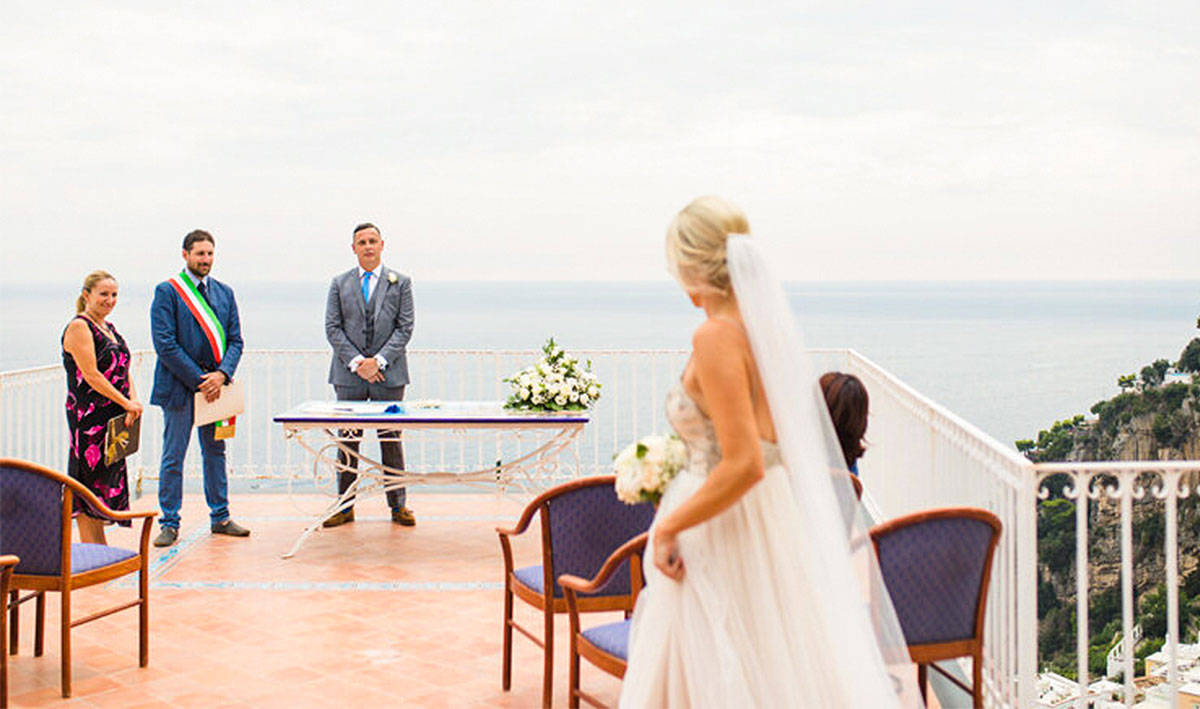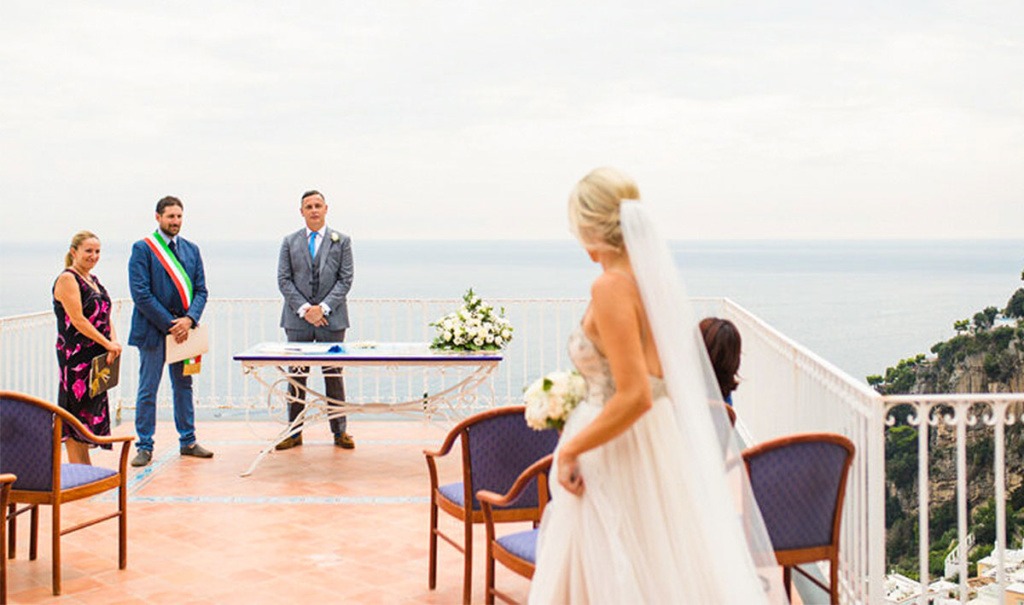 The building itself is a typical white building in Positanese style, so in case of bad weather, the ceremony can be performed in the indoor wedding hall….a very elegant backup plan!
Details of Civil Ceremony in Positano
In Positano, wedding ceremonies are performed by the civil registrar or the mayor and they can per personalized adding your own personal touch with vows, readings and poems. To create the most romantic atmosphere we recommend to have a musical entertainment: you can stay classic with strings or harp or add a typical touch with Posteggia duo (guitar and mandolino).
We can also help you decorating this civil wedding venue with stunning floral arrangements to emphasize its while the iconic Amalfi coastline provide a dreamy backdrop to your ceremony. Music setup can also be done to add vibes to the environment.
Why choose us for Civil Wedding in Positano ?
We are a professional wedding planner, and will plan and design you the perfect civil wedding. We will guide you with all the procedures, legal as well as paper work, and be with your side all along the marriage.
Apart from paper and legal work, we also provide the following services so you don't need to go here and there for individual requirements –
Video and Photo
Flower and Decoration
Music and Entertainment
Hairstyle and Makeup
After Party
If you need or want recommendations for a photographer, we have the best ones with us who will capture each and every moment of the special day.  He will capture the beautiful moments of the couple during the wedding as well as after the wedding photo shoot along the beautiful coastline!
Weddings are performed from Mondays through Saturdays from 9 a.m. to midnight with different costs. You can contact us with regards to setting a date for your big day we would guide you throughout the wedding planning procedure.
Contact at Incanto Wedding in Italy today and we promise to deliver you the best marriage package.