Civil Wedding in Amalfi Coast
 Civil wedding  in Amalfi coast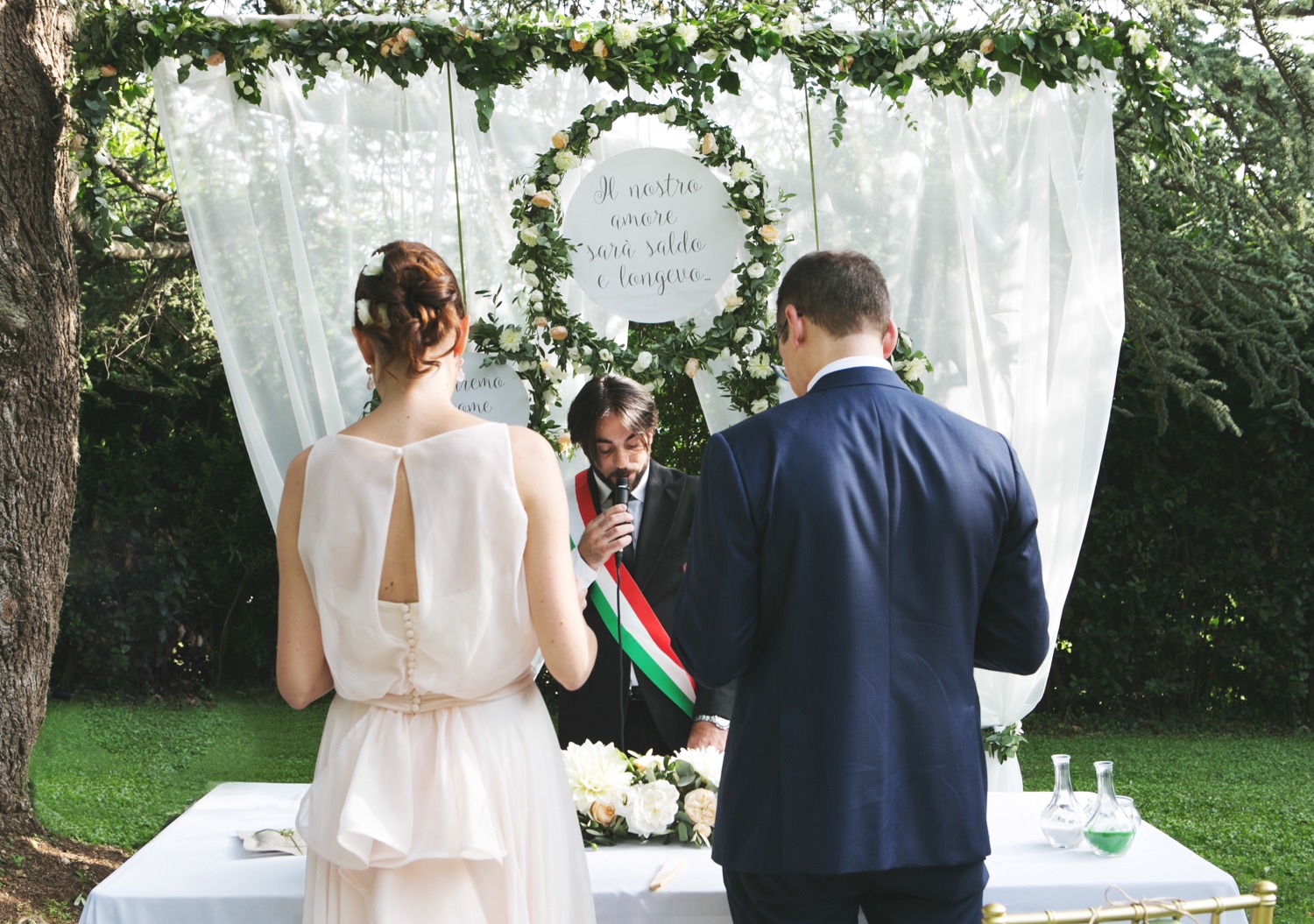 Looking for a beautiful Civil wedding in Amalfi coast? We at Incanto wedding in Italy will be glad to help you finding the perfect venue for your civil ceremony in Amalfi coast and support you with the Legal assistance service to juggle in the international bureaucracy.
Amalfi coast is one of the most sought after location for a vibrant civil wedding along the sea coastline.
A Civil wedding is a wedding performed in the presence of a government official.
Civil ceremonies in Italy are officiated by an Italian authority and are legally recognized in your country.
They're performed in Italian with an official Interpreter, and two witnesses over 18 years old are needed for the ceremony.
Ceremony consists in a mix between the articles of the Italian civil code and traditional marriage vows and in many cases can be personalized with music, readings, poetry and personal vows that give your personal touch.
Locations for civil wedding 
Civil ceremony in Italy must take place in buildings approved by the Italian government.
There are many locations in Amalfi Coast where you can plan a legally binding wedding ceremony from the city halls to the most charming historical palaces castles, panoramic gardens and terraces.
Hire the best Wedding Planner for Civil Wedding in Amalfi Coast
With our knowledge of the territory and of the wedding bureaucracy, Incanto wedding in Italy can support you plan your civil wedding in Amalfi coast.
With our legal assistance service we will guide you collecting all the necessary papers, check availability for declaration and wedding date, booking dates with town hall and venues for the ceremony and also help you create a custom made ceremony.
We can offer you a styling service to project the perfect arrangement, and share with you our handpicked selection of musicians and floral designers to create the most unique ceremony atmosphere.
At Incanto wedding, we can take care of transports and transfers for your guests and coordinate the vendors team to take the stress out of your wedding day  and let you create lifelong memories of your amazing wedding in Italy.
We plan your civil weddings in the best venues in Amalfi Coast, and below is a selection of the most famous ones.
Plan your civil wedding with us and we will provide you all services –
Photo and Videography
Hairstyle and Makeup
Music and Entertainment
Transport and Services
Planning for Event and Parties
Paperwork and Legal assistance
Contact us today so we can Design and plan your civil wedding in Amalfi Coast in the most beautiful way.