Civil Wedding Praiano
A Civil Wedding in Praiano is a perfect bet if you like a relaxing wedding & honeymoon in the charming Amalfi Coast, at the same time being present in between the main touristic attractions. If you want wedding in the view of open sea, then Praiano is the perfect place for you!
We at Incanto Wedding in Italy will set you the perfect dream wedding in Praiano, which will be an unforgettable memorable event which you husband and wife can cherish for the rest of your lives!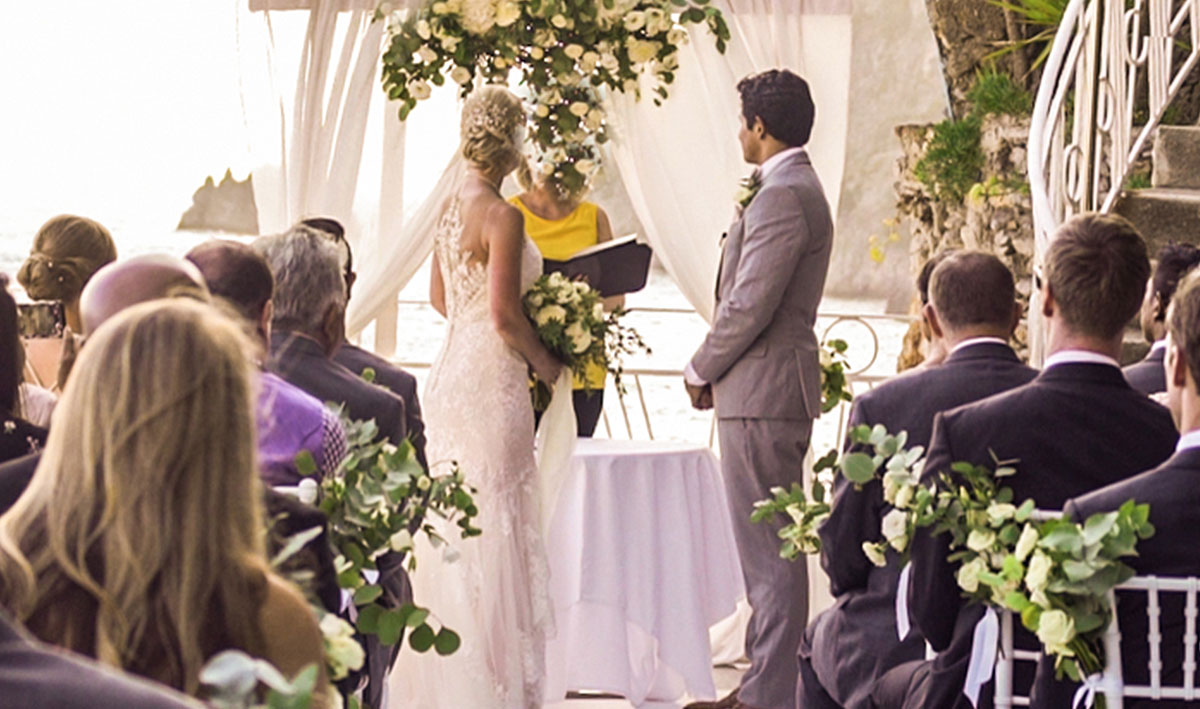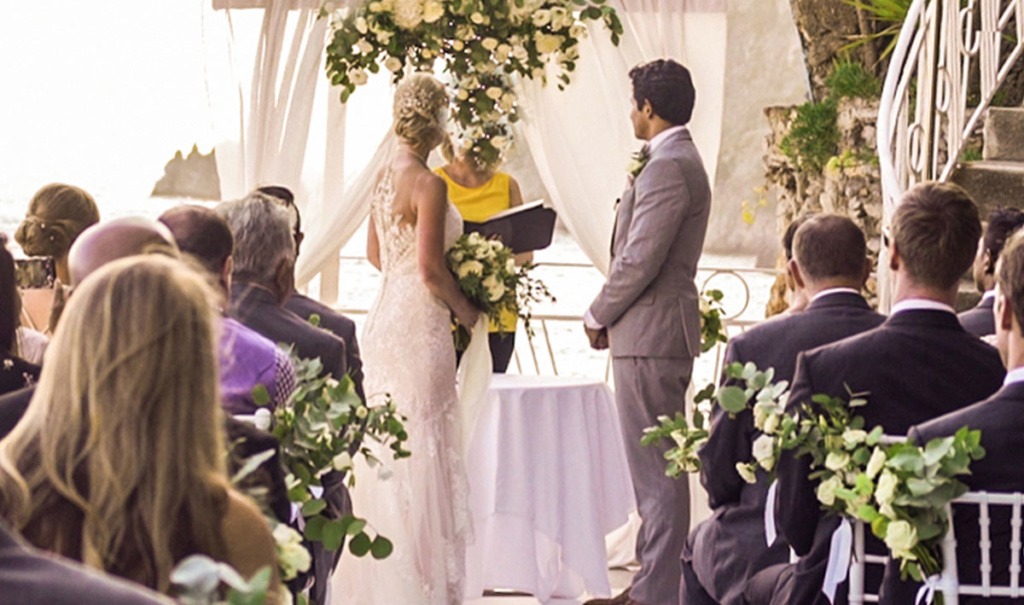 We are the best wedding planner in the Amalfi coast area, so you can count on us for designing and setting up your dream wedding along the sea side.
Civil weddings in Praiano can takes place both in the local Praiano town hall or in some selected hotels that allow an outdoor ceremony.  Ceremony takes place under the presence of a government official.
We will add glamour to the place by decoration and flowers. Quality music to brighten up the aura to the wedding.
Praiano's town hall stands on the highest part of the town, the Ceremony is performed in a simple less elegant Italian style decorated inner hall. It is conducted in Italian by the mayor or the civil registrar and translated by an interpreter and it is possible to enrich the ceremony with a personal touch, music, poems adding vows, and readings.
Outdoor Locations for Civil Ceremony in Praiano
Africana club
Il Tritone Hotel
Tramonto D'Oro Hotel
Locanda Costa Diva
Why choose us for Best Civil Wedding in Praiano ?
We have the knowledge and experience to set up a perfect civil wedding for you. From paper work to all the legal issues, we take care of all. You just have to let us plan and execute the wedding and everything will be done by us. You will be accompanied by us from marriage to the after party.
For photography needs we can provide you with one of the best photographers of the town, who will capture lovely moments from the marriage to the couple near seashore and after party.
We also help you with –
Video and photo
Hairstyle and makeup
Flower and decorations
Entertainment and music
legal and miscellaneous
Cost of Civil Ceremony
Costs for a civil wedding in Praiano may vary according to the place or day chosen for the ceremony.
The prices start from €350 in week days to €550 outside the town hall during week ends. These don't include the venue fee. Cost can go up and down depending upon the luxury and services you need.