The colors of the Amalfi Coast for a wedding in Naples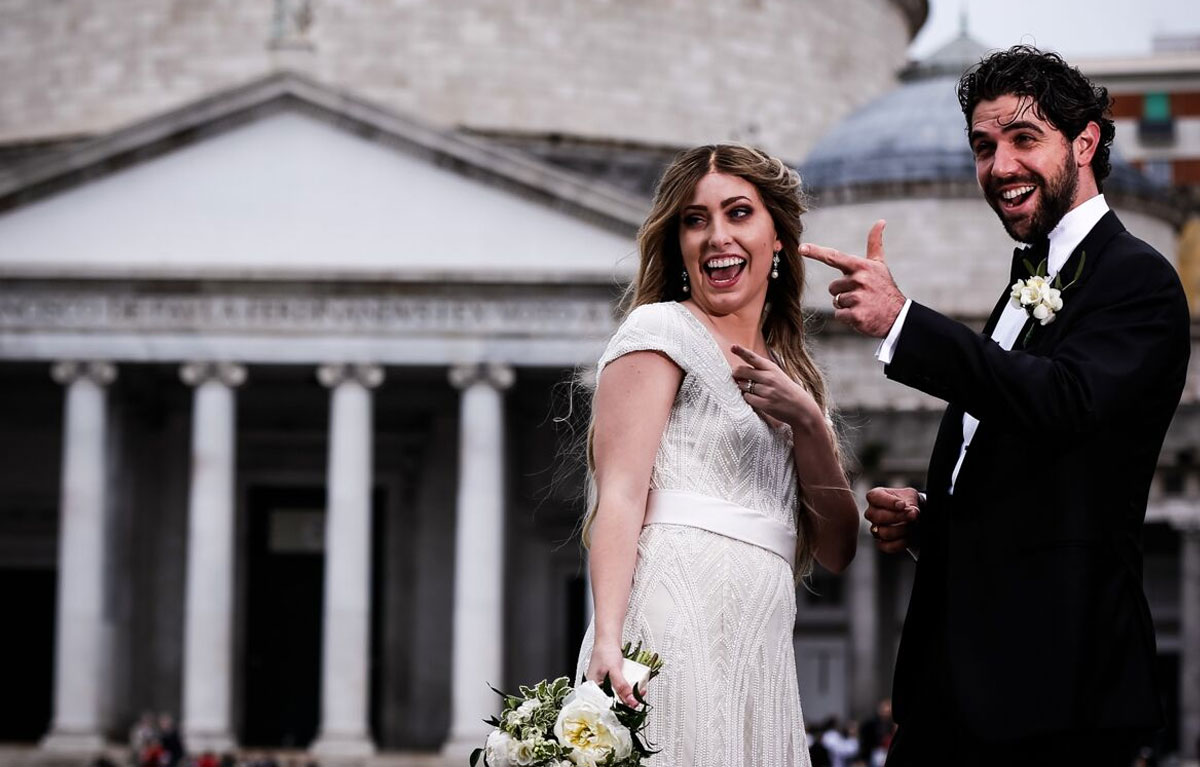 Description
Elana and Dario are a very young couple, they met years ago and they fell in love, she is American he is Italian, from Naples, and love has brought them together.
They decided to get married in the USA and to celebrate their love also in Italy.
Their wedding was cheerful and sparkling and there was no lack of emotion.
Elana got ready in the beautiful Excelsior hotel in Naples, with a breathtaking view of the gulf, and reached Dario in a beautiful beetle, in the church where a blessing was celebrated.
After the service, the wedding procession moved to Bacoli, in a small peninsula on the Gulf of Naples, with a fantastic view on the Baia Castle. There, despite the gray weather, we started a bright and cheerful reception.
The style of the event wanted to immerse guests in a typical atmosphere of the Amalfi coast. The invitations, the details of the stationery and the floral arrangement were characterized by blue and yellow. The graphics were decorated with the patterns of the majolica of the Amalfi coast, and the scent of lemons characterized the aroma of the whole event.
Each guest found in his place a delicious mignon bottle of Sorrento limoncello, and a menu with personalized graphics, and to conclude, Elana and Dario greeted each guest by giving him a gift of a bottle of lemon oil with a personalized packaging .
The grand finale was the cutting of the cake with a wonderful firework show that ended the event in the most romantic way.
Event Gallery